DORIC NIGERIA IS A PRIVATE MARITIME LOGISTICS SUPPORT COMPANY
Doric Risk Management Services is a holistic Onshore and Offshore Risk Management organization.
We started our journey as the Nigerian arm of Diaplous Maritime Services of Cyprus which was incorporated in Nigeria by the Corporate Affairs Commission September 2016 as an indigenous company called Diaplous Nigeria, dealing with all matters in West Africa for the group.
Our Core Values
D – Dependable
O – Objective
R – Respectful
I – Innovative
C – Committed
However, we evolved overtime into a deeper and larger point that the re-branding to Doric Nigeria was inevitable for the growth of its business. 
The company's mission is to safe guard offshore and onshore operations and also provide maritime consultancy services to clients locally and globally.
Our Offshore Risk Management services offer Armed Security Escort Vessels, Armed Government Security Forces Teams, Maritime Security Liaison Officers, Officers, K9 Stowaway Search.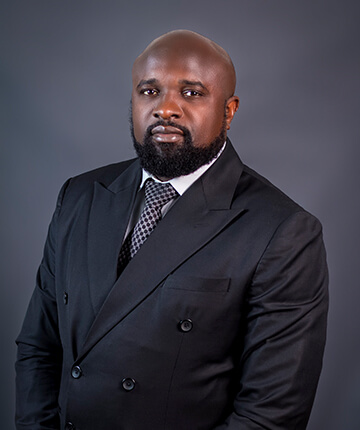 The founders, executive officers and top management of the company are celebrated experts in their respective fields and have all served at the highest levels of the Nigerian Navy and various sectors. Through our office in Lagos and forward operating base in Port Harcourt, Doric Nigeria works closely with the Nigerian Government Security Forces and Agencies, bringing a fully compliant service to its clients. All mandates are completed in line with national legislation.
Everything we do, is guided by our core values: Dependable, Objective, Respectful, Innovative and Committed. Doric's steady and continued growth stands as a testament to the company's achievement in delivering a comprehensive, trusted and reliable product at highly competitive rates.
Efemena Kpokpogri
MD/CEO