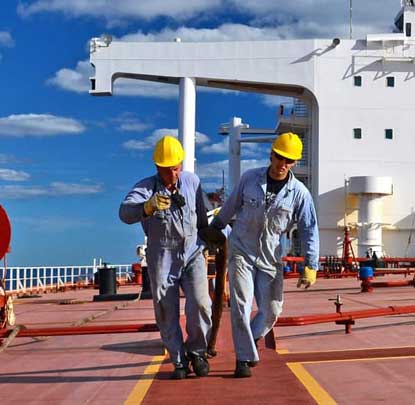 Doric has established its name as the leading provider of ship Husbandry Agency Services (HAS). At the same time, it has been serving as a trusted Owner's Protective Agency (OPA) for a number of evergrowing clients. It doesn't matter in which port you are in Nigeria, do not hesitate to contact us if maritime security, logistics, HAS, and OPA service are your concern. We have professionals in our team who are capable of handling any of your needs. And we do them with efficiency. Our Husbandry Agency Services buy you the time required to maintain timely delivery of the goods. Thus we facilitate your business growth and help you maintain a good reputation among your clients. Whether you are the ship owner, manager, or even operator, please contact us for the best services at the most affordable budget.
Our full-scale Husbandry services carry out any tasks your ships might require to continue the journey. From crew changes, repatriation, immigration documentation to onward travel arrangements, we will ensure you get everything right under one roof without breaking the bank. Besides, our expert team members will handle ship services including fuel, repairing, and regular maintenance. We will also provide you with necessary supplies and spare parts in case you need some.
Our comprehensive husbandry agency services include but not limited to:
1. Meet and greet, baggage claim assistance, hotel booking, and shore passes
2. Port transfers as well as launch boat services
3. Disposal of garbages
4. Supplying fresh water, provisions, stores, and chandlery
5. Maritime Port Authority, welfare, and pilotage fees
6. Local authority liaisons and legislative body assistance
7. Supply boat coordination, guidance, and contractor communications
8. Offshore transfers, permits, visa, and medical assistance
9. Cash to master etc.
Having strong and good relationships with the local authorities and port officials, we can buy you the time needed to run smooth operations. Through excellent representations, we ensure outstanding results both for our local as well as international clients. Contact us to get professional services in Nigeria.
Interested? Let's get in touch!
We understand the importance approaching each work integrally and believe in the power of simple and easy communication.