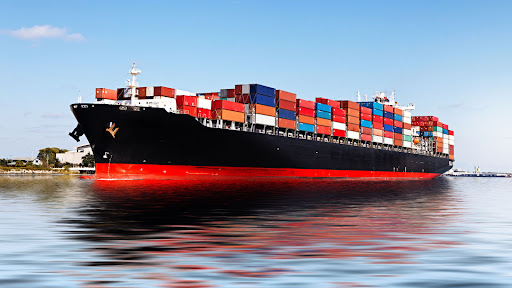 International ocean freighting service can be tricky. As different countries have different port and shipping rules, compliance with them requires extra attention. As an operator, having a busy schedule is not very uncommon. So, mistakes can happen resulting in unwanted fines and penalties. We, here at Doric Nigeria, operate following the standard rules and regulations of shipping and help our clients carry goods of all sizes and categories. Our cost-effective ocean freight service is designed to cover major bulks (dry and wet) including shipping of iron ore, grain, coal, steel products, and other dry materials. At the same time, our experts will handle your wet bulk transportation needs including crude oil, and other dangerous liquids.
At Doric , we take pride in delivering excellence when it comes to ocean freighting services. We help our clients prepare documents, routing, pricing, and compliance with the regulations. Our focus is to simplify the maritime operation processes through strategic planning and implementation. Thus, we ensure you pass through the Nigerian water and beyond with peace of mind knowing that your operation is handled by industry leaders. With the vast knowledge of maritime security solutions, clearing and forwarding, HAS and OPA services, transportation and warehousing, we make sure you get all premium solutions to any of your emergencies.
So, if you are looking for a hassle-free ocean freighting experience, please do not hesitate to contact us.
Our team of expert ocean freight professionals manage sea cargo shipping at ease. We provide extensive solutions from container shipping to car shipping across the country. Whether it's 20ft, 40ft, 20FR, 40FR, or Reefer containers, we can handle them all without fail. Having liaisons with legislative bodies and port officials, we can fast track the process buying you the time required to stay on schedule.
As a major ocean freight service agency in Nigeria, we cover seaports including Apapa, Onne port, Port Harcourt, Warri Port, and Tincan Island. But this does not mean our operations are limited to these areas. Having affiliations with top-tier agencies and maritime service companies around the world, we can help you get professional help at most of the renowned seaports.
Interested? Let's get in touch!
We understand the importance approaching each work integrally and believe in the power of simple and easy communication.